Hiya! Welcome back to At Home With the Mitchells. If you're new here my name is Eugenia AKA Momma Bear AKA E and I'm sooo ready to talk about a topic that I've been itching to discuss: when can my newborn go outside?
Subscribe to our family blog today for the most recent updates on our journey in new parenthood, marriage, and living abroad!
Posting small snippets of our adventures on social media, I've received countless messages saying how "brave" I was to take our little one out of the house every now and again. With encouragement from my husband, I've slowly become more and more comfortable taking T out and about…with limitations of course!
It's Too People-y Outside
Bringing baby home from the hospital can rightfully incite a touch of anxiety for even the most iron-willed of us. Being tasked with caring for a small human is a huge responsibility and everyone wants to do right by such a responsibility.
We research the best of the best to ensure that their needs are fully met. It seems like as soon as you get a semblance of a rhythm, something as small as a Well Baby checkup can throw the household for a loop. Like–hold up, wait a minute…I have to put on actual pants and take my precious gift from baby Jesus out into the dangerous world?!
I am totally with you–I know I wasn't the only new mama who felt like I needed to be on high alert. As if I could magically see dangerous germs in mid-air and obliterate them before they touched my little human. Completely irrational, of course, but the anxiety around caring for a healthy baby could be nothing when compared against caring for an ill child.
People are going to "ooh and aah" over your little one…it's a given! While your baby can't vocalize to the overly touchy passerby "hey, don't touch my face with your filthy paws", you can and must be their advocate. Their mouth piece, so to speak. Try using something like:
"We are keeping his face hands free."
"We like kind words, but please, no hands on the little ones face."
Or the ever so tacit:
"Don't touch my freaking kid."
It's entirely up to you! The point I would want to drive home is, you should not be afraid to inform people on how to engage with your immuno-compromised human. You should not be made to feel guilty (by strangers, friends, or even family!) that their adult germs are best kept to themselves.
Your feelings are valid but definitely a bit more incencesed due to raging hormones! Operating off irrational feelings, I've learned, is not helpful to anyone. Reign them in and know that taking your little one outside is great for them! Fresh air, real Vitamin D from some sunshine (for baby and mom), only aids in your recovery process and empowers you that you can do this mom thing–one day at a time!
Managing Expectations With Visitors
Whether you're up for people visiting your home, or are taking your newborn away for holiday with family, the best thing you can do for yourself and your anxiety is to manage expectations before you make that journey.
This includes that overly grabby aunt who swears that "babies have been around for centuries–I'm going to give that baby kisses and they'll be fine." Take the time to have conversations before your visit. The last thing you want to do is be reactive instead of proactive. It also prevents hurt feelings when everyone understands that adult kisses are best reserved for other adults, not for infants.
My mother is the consumate child rearer, she has been involved with, and now owns, day care facilities for the past 30 years so there was seemingly little explanation needed as to why we didn't want hands and kisses on T's face. In fact, when I brought the conversation up to her she laughed and said "really? Of course I would never kiss him or have my hands in his face!" I explained to her that I had the same conversation with everyone T was going to be in contact with over the holiday season and she was not to be excluded–even though I knew she agreed! Better to be safe than sorry!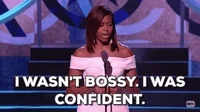 I know myself well enough to know that I am a pretty great advocate for myself and have ZERO QUALMS about speaking on behalf of our son. Feelings be damned. Remember, the intent is not to hurt anyone's feelings, but a closed mouth doesn't get fed. If you do not preface and properly prepare your guests/family about your wants, someone is bound to cross the line. Especially with the rise of infants admitted to the NICU due to the oh-so-common Respiratory Syncitial Virus (RSV). See graph and citations below. (Nov. 2016)
If it's not in your nature to be so up front and direct,  being a momma will (and should) change that really quickly. Because at the end of the day, it is your child and you aren't being unreasonable by introducing physical boundaries by proxy (considering the fact that infants can't speak). This can later tie into toddlerhood when children are popularly forced to hug and kiss adults. A whole different blog post for another day!
SO! That being said here are your key take aways:
DO:
be proactive, not reactive and set expectations with forseeable guests including family
be your childs advocate–speak up
outfit your child for the elements, especially for winter babies
ask for those handling your child to wash their hands
ensure you and your partner are on the same page concerning wants and needs
operate from a rational aspect, wade through those wonky post-partum hormones (hard–I KNOW!)
DON'T:
stayed cooped up inside–sunshine and fresh air are great for mom and baby post-partum
allow people to kiss your childs face or hands
feel guilty for voicing your wants
allow those who are ill or just recovering from an illness to be in close range of your child
panic–you've got this!
Talk to Us
We can't be the only ones who have dealt with the super over-protective feels! Lets us know in the comment section below some of your first experiences with taking your fresh newborn outdoors! We are now at 124 followers and are so pumped!
When we reach 150 AHWTM blog subscribers we will post our very first YouTube family video! Subscribe HERE!